About me
I am a 4th generation Montanan, growing up in Choteau and Babb. I've lived in the Flathead Valley since 1976 and I'm glad to call Whitefish home. I received my bachelors degree from the University of Montana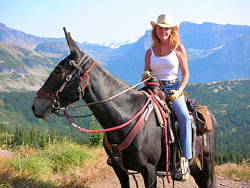 and my Master's Degree in Marriage and Family Therapy from Montana State University in 1989. While in grad school I taught an undergraduate class in Adult Development. I am a Licensed Clinical Professional Counselor (License number 284 in the State of Montana) and I have been in full time private practice for 20 years. I worked as a family therapist at Pathways (formerly Glacier View Hospital) prior to starting my own practice.
I have two grown sons living in Seattle and two grandsons,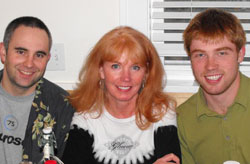 Miles and Jack. My great-grandfather and my Grandfather came to the St Mary's valley in 1913 and worked as guides for the -X6 Saddle horse company for 10 years, guiding visitors on horseback through Glacier Park. In 1924 they built Thronson's General Store in Babb, which my cousins operates today. My favorite activity is riding mules in the high country in Glacier. I also enjoy gardening, cooking, feeding my favorite magpies and bluebirds, and raising orchids.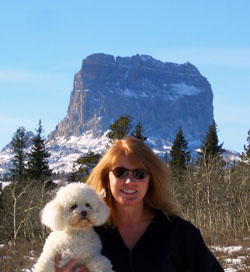 I love my work and feel privileged to be able to help people improve their lives. I would sincerely appreciate the chance to help you deal with your own particular issues.